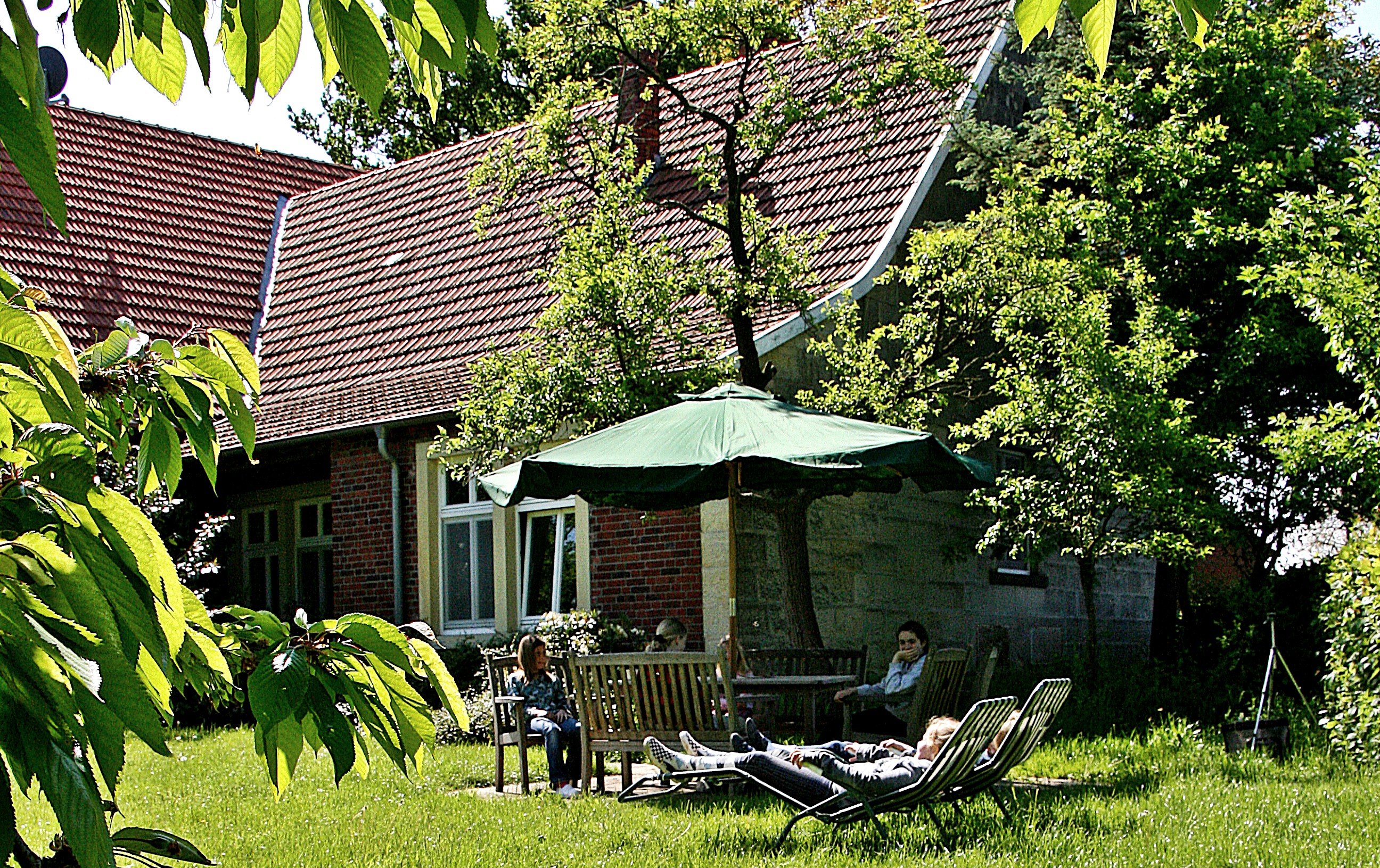 Holiday in an old farmhouse
Whether pedalling along the Sandstone trail or the 100- Castles route, wandering around historical Münster, enjoying a meal in an old Guesthouse or visiting the castles, Manor houses and summer residences in stunning parklands- Münsterland has much to offer.
Our gorgeous holiday apartments offer a respite from the outside world in a tranquil atmosphere. The old farm house is tucked away with a big fruit orchard and ensures an enjoyable holiday in Münsterland.
Only 1.5 kms from the Pony Hof, children and grandchildren are welcome to spend the day at our riding school.
Facilities
Sauna
Fireplace
Wifi
Satellite TV, Stereo, Telephone
Fully equipped Kitchen (incl. Microwave and dishwasher)
Washing machine and dryer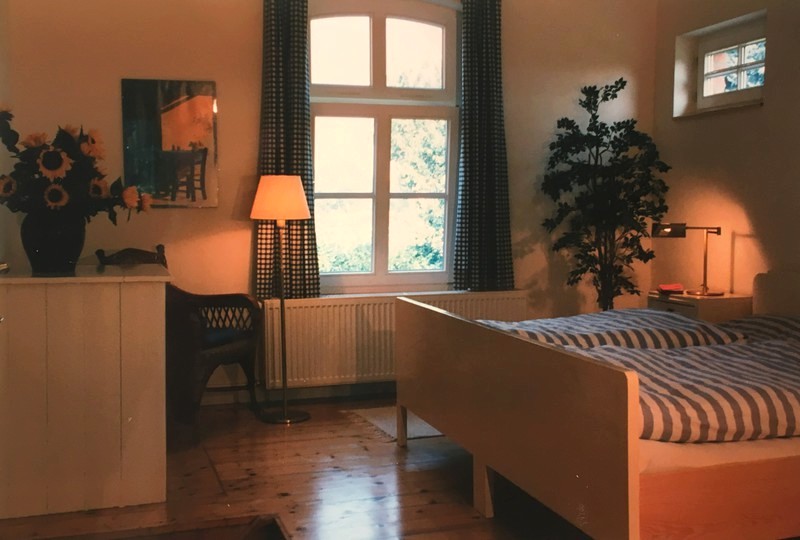 Special Offers from the Ponyhof
1 complimentary "Pony for an hour" each day
Day camp for your child/ren or grandchild/ren, this includes 2 riding lessons, midday meal and afternoon cake (45 Euro)
Stable for your horse or pony in our FN-Stall( National Federation Approved Facility) with Indoor arenas, Fields and paddocks as well our own lovely extensive bridle paths (12 Euro)


Rental Conditions
Once you have booked your stay ( by email or by telephone) the apartment will be reserved for you. We will contact you and then require a deposit of 80 Euro to confirm the reservation. The remaining payment can be completed at the check-in or -out. Should you cancel the fees are as follows:
Up to 45 days before the intended stay: 80 Euro From 44-35 days: 50% From 34-1 Day: 80% Failing to show up: 90% of the entire Rental Fee
We recommend insurance to cover cancellations. On the day of your arrival Check-in is from 15:00 and we ask that on your final day you check out by 10:00.